---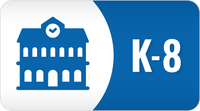 DIGITAL PRODUCT
Health & Physical Education Package
Regular price $649.00 USD / school / year
Tax included.
Description
This package is built specifically to help schools meet 100% of state and national Health & Physical Education standards (other than reproductive health)  
All materials are accessed online via the CATCH.org platform and include 36-week scope and sequence, multiple options for assessment, and student-facing materials that can be shared to any standard LMS.
The Health & Physical Education Package includes:
Co

mprehensive Health and Physical Education curriculum that

cover national and state-level health standards

CATCH Coordination Kit -

provides step-by-step guidance for K-8 schools to institutionalize health and wellness as part of the overall environment and culture

Live virtual orientation session (recording will also be provided to the district)

1-2 live virtual Whole Child trainings for the campus wellness team (depending on district size)

Single Sign On (SSO) integration with district systems or third-party clients (e.g. Clever, Google Classroom, ClassLink, etc.)
Physical Curriculum & Materials
For supporting physical materials, including hardcopies and equipment, visit our partners at School Speciality.
Browse Physical Products